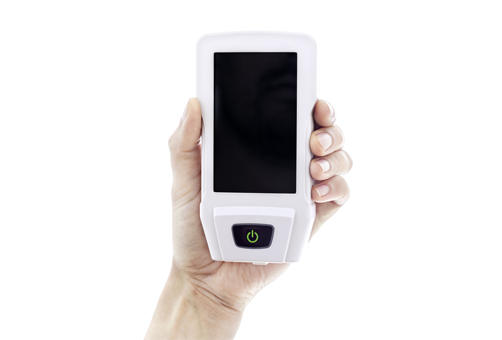 • Using the tablet delivering device My FID ™ and micro – tablets with smaller dose units of active drug one has the option of achieving a levodopa therapy tailored to the individual to optimize outcome.
By following the recommended treatment schedule as directed by the treating physician one can minimize occurrence of unwanted symptoms in Parkinsons disease.
• At the end of dose and when there are "on / off" type of symptom fluctuations MPA (Läkemedelsverket) recommend  to distribute the total daily dose of levodopa medication on more dosing occasions (so called dose fractionation).
By the help of MyFID and the "micro" – tablets one can optimize the treatment so that at each time when taking the medicine, the dose is adjusted according to your personal needs.
The precision whereby this is achieved with micro" – tablets is not possible to achieve with any other medicine and also not possible by splitting tablets.
MPA writes; " Tablets with a notch cannot always be divided into two equal doses. In common for all tablets is that the dosage accuracy becomes worse when splitting tablets". Micro-tablets therefore offers a unique possibility to adjust dosing. Together with the dosing device MyFID, which encompass useful functions such as an alarm, being portable and registration functions, it has the capability of helping to achieve a frequent dosing in most situations of daily life.
Thus MyFID ensures a patient to get the correct dose at the correct time.